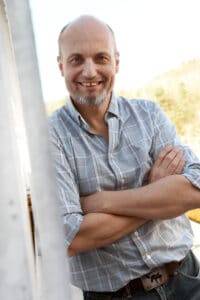 I am a Professor of Exercise Physiology in the Department of Kinesiology at Jean Monnet University, Saint-Étienne (France) and the former director of the LIBM laboratory. I also launched the ActiFS chair in 2018
Furthermore, I am a senior member of the Institut Universitaire de France (IUF), Adjunct Professor at the Université de Calgary, Canada and I currently hold an IDEX Lyon fellowship. I am also an Associate Editor for Medicine & Science in Sports & Exercise (MSSE).
My general research area investigates the physiological, neurophysiological and biomechanical factors associated with fatigue, both the clinical symptom experienced by patients (neuromuscular diseases, cancer, ICU, Multiple Sclerosis) or aging populations and the fatigability during extreme exercise (ultra-endurance, hypoxia).
---
Employment
Full Professor, Jean Monnet University Saint-Etienne, 2018/09-Present.
Full Professor, Faculty of Kinesiology, University of Calgary, 2013/09-2018/08
4-year Research Contract in the HP2 Laboratory (French National Institute for Medical Research), Grenoble, 2009/09-2013/08.
Associate then Full Professor, Jean Monnet University, Saint-Etienne, 2003/09-2009/08.
Assistant then Associate Professor, University of Burgundy, Dijon, 1998/09-2003/08.
Education
PhD. in Sport Sciences, 1997, University of Besançon 
M.A. in Information, Communication and Digital Technology, 2013, Jean Monnet University Saint-Etienne
Awards
Senior member, Institut Universitaire de France, 2019-2024. I am only the 4th Senior member in the domain of Sports Sciences/Kinesiology and 1st Exercise Physiologist since the creation of IUF in 1991.

Fellowship IDEXLYON, 2018-2021: Very competitive program that aimed to attract outstanding scientists with a strong international track record
I have practiced various endurance sports in competition (e.g. ultra-trail running, XC skiing, adventure races) for 30 years. Among other results, I placed 3 times in the top 6 at the Ultra-Trail du Mont-Blanc®